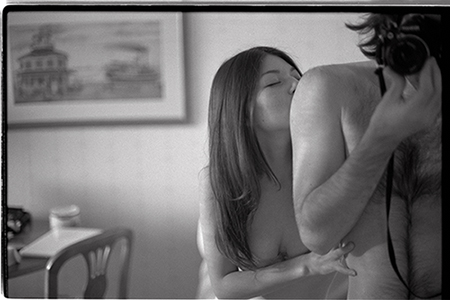 Helios Images is us… Douglas Despres and Katherine Park Deakin. We create documentary inspired photographs full of warmth and love.
The San Francisco Bay area is our home, and though we work much in Northern and Central California, our beloved clients often fly us around the country, and occasionally the world,  to capture their unique lifestyle. To date, we have photographed near 300 weddings and hundreds of portraits between us over the last twelve years. We are honored to be part of the WPJA, which represents less than 5% of wedding photographers worldwide. From the San Francisco bay area and Big Sur to Boston and Bangkok, our award-winning photographs hold up our moxie to print making excellence.
Among our clients we have dancers, film makers, attorneys, painters, interior and fashion designers, surgeons, actors, photographers, architects, and musicians… all are fun eccentric couples living in humor and love. Our images are published on NPR, Brides, Style Me Pretty, Rock n' Roll Bride, Le Magnifique, Snippet & Ink, Wedding Row California, The Lovely Bay, On The Go Bride, Let The Kids Dress Themselves and Still Love Film.
Doug is the chief photographer of Helios Images, based in Alameda CA. He is listed as one of the top 30 in the world by the esteemed Wedding Photojournalist Association and one of the top 100 wedding photographers in the U.S. by the popular blog Brandsmash. He also leads private workshops to motivated image-makers. Outside of Helios, he pursues his own documentary projects, with future pieces on the San Francisco Ballet, Alzheimer's, and "living statue" artists. See his personal work & website HERE.
Katherine is a full time artist / actress / musician, and is an integral part of the Helios Images creation. Trained by Doug for years behind the camera, she photographs on the larger and international destination weddings while providing invaluable input behind the scenes. Outside of Helios, Katherine is soon releasing her first 4-song EP "Sonatine Dream," acting on TV and in lead roles in award-winning short films, and teaching voice and piano to the bay area's rising stars. See her personal work & website HERE